Gloucestershire Police angling scheme gets under way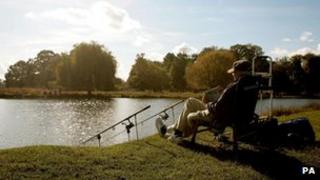 An angling project set up by Gloucestershire Police to tackle anti-social behaviour has begun.
A police spokesman said a group of volunteer mentors had now been trained to teach the sport to children.
And Harescombe Fishery, near Stroud, has agreed to let the youngsters use its lakes.
The Angling for Youth Development (AFYD) scheme was set up following concerns from residents about anti-social behaviour.
AFYD, a charity which started in Scotland, has provided funding and equipment for the project in Quedgeley and Hardwicke.
Police hope the scheme will give youngsters a "positive choice".