Officer's bravery in shotgun incident recognised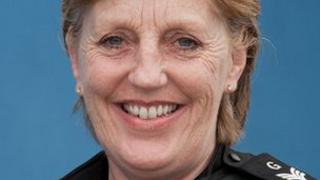 A police officer who restrained an armed man who had shot himself has been nominated for a bravery award.
Sgt Trish McCavera was recently called to a house in Cinderford where she restrained the man despite him having a loaded shotgun close by.
Gloucestershire Police said this allowed paramedics to get in and treat the man, ultimately saving his life.
Sgt McCavera said: "This job is all about protecting people's lives and keeping people safe from harm."
Insp Neil Smith said: "Trish epitomises everything that I believe a strong leader should be.
"She cares passionately about the community she serves and this incident illustrates that perfectly.
"Her own safety was at the back of the mind.
"She knew swift, bold action had to be taken as there was a significant risk of loss of life."
The annual Police Bravery Awards are held in London in October.