Bishop of Gloucester 'honoured' to help Archbishop selection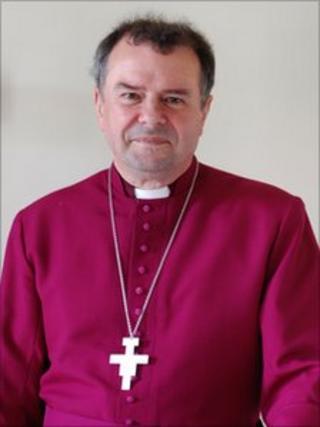 How will the new Archbishop of Canterbury be chosen?
Archbishop Dr Rowan Williams announced in March that he will stand down on 31 December to take up a position as master of Magdalene College in Cambridge.
We have a local representative on the Crown Nominations Committee (CNC), the body that will nominate the next Archbishop of Canterbury.
The Bishop of Gloucester, the Right Reverend Michael Perham, was voted onto the 16-member body by the House of Bishops.
"It is an honour to be part of the team discerning who should be the next Archbishop of Canterbury," he told me.
"It is a key moment for the Church of England. I take the responsibility seriously. Lots of prayers from other people will help."
'Lot of work'
The responsibility for choosing the next Archbishop of Canterbury rests with the CNC, which will be meeting over the next few months.
It has to submit the name of a preferred candidate (and a second appointable candidate) to the Prime Minster who is constitutionally responsible for tendering advice on the appointment to The Queen.
Bishop Michael added: "A lot of work has already been done in taking soundings, so when the Crown Nominations Committee meet for the first time they will have their findings.
"We are probably looking to make the announcement of the new Archbishop in the late Autumn."