Joanna Parrish murder case reopened in France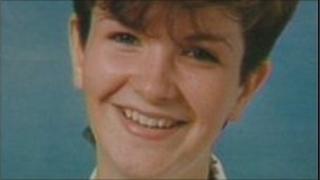 French authorities have reopened the case of a 21-year-old student from Gloucestershire who was raped and murdered in France 22 years ago.
Joanna Parrish, from Newnham-on-Severn, was found raped and strangled in a river in Auxerre on 17 May 1990.
French serial killer Michel Fourniret was a suspect in her murder, although he was never tried.
The case was closed in 2010 but police in France are now to question a new suspect.
The Parrish family lawyer in France said "little is known" about the new suspect "except that he has a serious criminal record and is already in prison in France for sexual offences".
Miss Parrish was abducted after placing an advertisement in a local newspaper offering English lessons, and had been raped, beaten and strangled.
Previous suspect Fourniret stalked and killed girls and young women aged from 12 to 21 between 1987 and 2001.
He was sentenced to life in prison in May 2008 after a two-month trial.
His wife, Monique Olivier, who was also convicted and sentenced to life for helping Fourniret with some of the killings, had mentioned other killings she was involved in that bore the hallmarks of Miss Parrish's murder.
Vital DNA relating to the murder scene was lost and, at the time, Miss Parrish's mother Pauline Murrell described the fight to get justice for her daughter as an "absolute disaster".
French judges closed the case in 2010, saying there was "no case to answer" against Fourniret.
Miss Parrish's father Roger said at the time the family would never give up trying to find his daughter's killer.