Funding change fears for National Star College at Ullenwood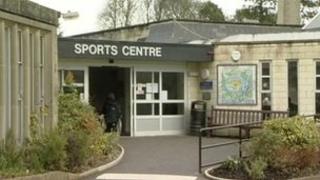 A Gloucestershire college says changes to the way it is funded could lead to an uncertain financial future.
The National Star College at Ullenwood fears it could lose out with local authorities determining individual student funding from next year.
Principal Kathryn Rudd said it would mean more bureaucracy for less funding
A Department for Education spokesman said it was confident local authorities would do the job well adding it would be keeping the situation under review.
The National Star College works with pupils with disabilities.
Up to now the college has received standardised funding for individual students from the government.
Under the Localism Bill decisions over funding are devolved to local authorities and any individual funding over an initial £10,000 will be discretionary.
"We'll have to employ more and more people to broker these individual funding arrangements," Ms Rudd said.
"Obviously all the money we get we want to spend on delivering services and the quality of the provision to our young people."
In a statement a Department for Education spokesman said: "We know how important it is that disadvantaged and disabled young people get the right support.
"We are introducing a new system for supporting these young people from birth right up to the age of 25.
"Local authorities are already responsible for making places available to meet the needs of these young people, including at National Star College, and from next year they will also take charge of targeting funding to meet their needs".
A recent Ofsted inspection rated the college, which has 20 16-18-year olds and 125 aged 19+, as "outstanding".
The college is operated by The National Star Foundation, a registered charity and a company limited by guarantee.