Space-hopping world record confirmed by Guinness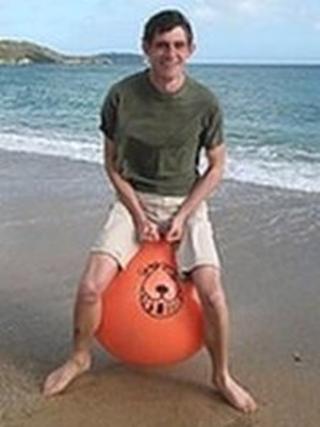 A space-hopping student from Gloucestershire has had his bouncing world record bid confirmed by Guinness World Records.
Roger Auster, 19, is now the official record holder for the furthest distance travelled on a space hopper in 24 hours.
The teenager from Minchinhampton near Stroud bounced for four miles on Gwithian Beach in Cornwall in June.
It took him two hours and 20 minutes to break the old record of 3.1 miles.
And despite looking like "a complete and utter muppet", he said he was "really proud to have achieved it".
The zoology student, who raised over £1,120 in sponsorship for the World Land Trust, made his attempt on a beach because "it wouldn't hurt so much" when he fell off.
"I'm really proud, and happy to have achieved it for the World Land Trust," he added.
"And I'm really grateful for all the support I've received from family, friends and beyond.
"It's been amazing and quite overwhelming."