Stroud district loyalty card scheme launched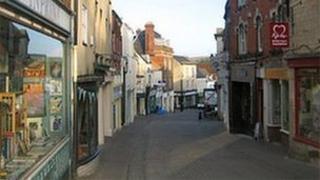 A loyalty card scheme for shoppers in the Stroud district of Gloucestershire has attracted 80 businesses.
The council-funded scheme, which offers discounts, has been launched in an attempt to encourage local trade.
Stroud District Council has sponsored 55,000 loyalty cards which have been produced by a national group.
Similar schemes are operating in towns including Swindon and Nailsea, but offering the loyalty card to a whole district is believed to be a first.
Earlier this year, the Swindon scheme had attracted 1,500 shoppers six weeks after launch.
Roger Sanders, from Stroud District Council, said traders had signed up in the Stroud, Stonehouse, Dursley, Nailsworth, Painswick and Wotton areas.
"Kitchen shops, a DIY store, restaurants, hotels, fast food chains, bookshops, and an optician have joined the scheme - and we even have estate agents on board."