Old Memorial Hospital in Cirencester 'sale talks'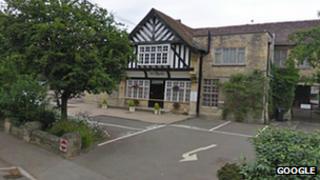 A buyer may have been found for a former hospital which closed 23 years ago, a council has said.
The Old Memorial Hospital building in Cirencester is home to a number of organisations which could have to find new premises when sold.
A spokesman from Cotswold District Council said "the future of the building is under review" and that it was "talking with a potential buyer".
The authority put the building in Sheep Street on the market in October.
The tenants who would have to move include the Living Memory Historical Association and the Cirencester Cyber Cafe, which has been based in the 19th Century building for seven years.