Dorothy Shepherd's stabbing death 'could have been prevented' says sister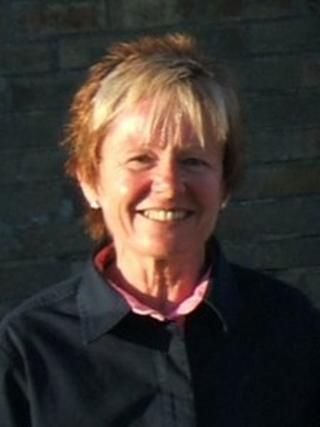 The sister of a Gloucestershire woman stabbed to death by her stepson, says it could have been prevented.
Shea MacLean, 19, from Winchcombe killed Dorothy Shepherd in an unprovoked attack at home in 2010.
Her sister, Rosemarie Whittaker, has spoken out after an independent report found that the attack "could not have been predicted".
MacLean had been receiving care from Gloucestershire's mental health trust when the attack took place.
The trust has apologised for a number of shortcomings identified in the report commissioned by the South West Strategic Health Authority for the South of England NHS Trust.
Following the attack, MacLean, a paranoid schizophrenic, pleaded guilty to manslaughter on the grounds of diminished responsibility.
He is currently subject to a restriction order under Section 41 of the Mental Health Act.
'Catalogue of errors'
Mrs Whittaker said McLean's mental illness had been "much more severe" than the family had been told when they were working with the 2gether NHS Foundation Trust to "support him at home".
She said the family had no warning that Maclean had violent tendencies and says a "catalogue of errors" prevented this information from being imparted to the family.
She said: "I feel sad for my sister and I feel very sad that this young man who was let down by the NHS is now in a secure mental hospital, and has a very different future."
Mrs Whittaker said risk assessments carried out on MacLean were "very limited" and "not good enough."
The independent report into the case said that "it could not have been predicted" that MacLean would kill his stepmother "at the time that he did".
But it said the risk assessment carried out was poor, there was poor monitoring of MacLean's medication compliance and the trust's internal review of the incident was flawed.
The trust's medical director, Dr Paul Winterbottom, said he extended his "deepest condolences" to the family and friends of Mrs Shepherd, and apologised for the shortcomings identified.
He said that there are some "important lessons" for the trust to learn.
The trust has confirmed that it has since developed a number of new risk assessment initiatives as a direct response to the report's findings.