Gloucestershire Police buys old fire station for new HQ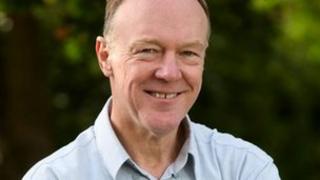 Gloucester is to get a new city police station, the county's Police and Crime Commissioner has announced.
The police force's "ageing" divisional HQ at Bearland will be vacated and a new premises built on the former fire station site on Eastern Avenue.
Commissioner Martin Surl said the new station would maximise accessibility to the police and provide the very best response to calls for assistance.
Work to demolish the old fire station will begin next month.
Mr Surl added: "Bearland is past its sell-by date and attempting an upgrade does not make economic sense.
"The Eastern Avenue site will provide better value for money and a better operational response for the public too"
"The police will retain a profile and a presence in the centre of Gloucester and that is very much part of the plan too".
Last month the PCC called for an independent review into plans for a £11m centralised custody suite due to be built at Waterwells in Quedgeley.
If the project goes ahead, the facility would be capable of housing up to 50 detainees and replace outdated cells in Gloucester, Cheltenham and Stroud.
Plans have already been approved but Mr Surl said he wanted to be certain it was "the most effective option and gives the best value for money".