Old Gloucestershire Police HQ will not be demolished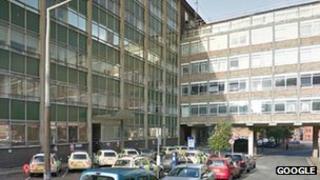 The police force's "ageing" divisional headquarters in Gloucester city centre, which is due to be vacated, will not be demolished.
Police and Crime Commissioner Martin Surl said the Bearland building was "past its sell-by date" and an upgrade would "not make economic sense".
A new base will be built on the former fire station site on Eastern Avenue.
Bearland is owned by the local authority and a spokesman said it will be put back into use by the council.