Cheltenham Christian retreat centre to close in July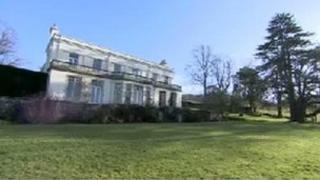 A Christian retreat centre in Gloucestershire is to be closed, the Diocese of Gloucester has announced.
The diocese had previously praised Glenfall House in Cheltenham for being "one of the premier Diocesan retreat houses in the country".
It said the reason for its closure was financial as the operating Trust "cannot afford to trade solvently until the end of the year".
The house has been used by the diocese for 20 years and will close on 31 July.
For two decades it has been used as a conference centre and a meeting place for people to develop their Christian life and ministry.
A diocese spokesperson said it was "with much regret" that the trustees of Glenfall House had taken the decision to close it.
The diocese said it would honour all bookings up until 31 July and any future bookings already made would be refunded in full.