Gloucester MP Richard Graham tackles deportation issue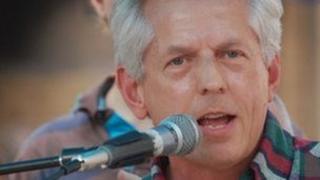 Gloucester's Conservative MP has called for tougher rules on deporting foreign criminals during a backbencher's debate in the Commons.
Richard Graham has highlighted the case of Slovakian Peter Pavilsin who has appeared in court 13 times, charged with 21 different offences.
Mr Graham has said the issue needs to be resolved.
The UK Border Agency (UKBA) is being scrapped and its work is being returned to the Home Office.
During the debate, Mr Graham said: "No-one in Gloucester knows that Mr Pavilsin should be deported in due course.
"Because the judge is, and indeed has to be, silent on the issue.
"The implication is that he will not be deported and will emerge with a strong likelihood of extending his frequent appearances in our courts."
Pavilsin's string of court appearances relate to offences since he moved to Gloucester in 2008.
He is currently serving a four-year jail term for threatening to kill his 20-year-old pregnant girlfriend, Natasha Motala, six months ago.
The agency said it always tries to deport any foreign criminals as quickly as possible. The agency claimed it removed more than 4,500 foreign national offenders in 2011.