Garden supplies firm cuts 300 jobs at Mitcheldean base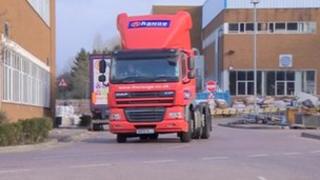 Three hundred workers are losing their jobs at a distribution centre in Gloucestershire.
The Range which sells home and garden supplies is moving its centre in Mitcheldean, in the Forest of Dean, to near Doncaster "to improve efficiency".
Workers are writing to the government seeking help.
Their representative Mike Grindle said they wanted David Cameron "to sit up and listen to put work back in the Forest".
The centre will shut in September.
"It's going to have a massive impact on the Foresters and the future of the young people finding work, their livelihoods, work, mortgages. It's a bad thing.
"We just hope that in the future there will be something else in the Forest for the young people," added Mr Grindle.
The Range said it was holding a consultation process over the cuts and would redeploy as many staff as possible.