Gloucester's urban gulls targeted with gel repellent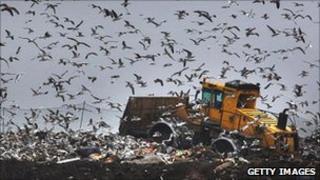 A gel repellent is being used in Gloucester in an attempt to control the numbers of urban gulls.
Work is under way at previously identified breeding "hotspots" in the city centre and in two areas along Bristol Road.
The repellent is designed to deter the birds from roosting and nesting, a city council spokesman said.
The work in the city will be supported by bird scaring measures at Hempsted landfill site.