Gloucestershire disaster simulation for emergency crews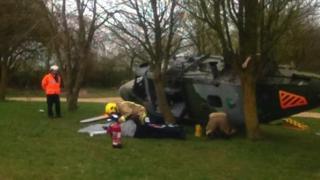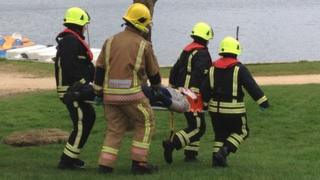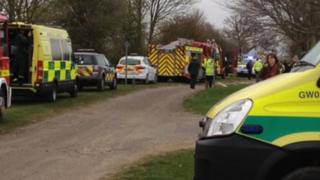 A "tragedy on a massive scale" has been simulated in Gloucestershire as a training exercise for emergency crews.
Search-and-rescue teams, on both land and water, responded to a fabricated mid-air collision between two aircraft at the Cotswold Water Park.
An RAF team joined police, fire and rescue, ambulance crews and search dogs for the day-long operation near Cirencester.
After the exercise, the crews involved gathered to assess their response.
Jon Hall, the county's chief fire officer and chair of the Gloucestershire Local Resilience Forum, said: "This exercise will simulate a tragedy on a massive scale.
"It's something we hope will never happen in the county, however, should the worst happen, it's vitally important that not only are we prepared as a fire and rescue service, but that we are ready to respond as a multi-agency force.
"The lessons learned from large-scale incidents such as these are invaluable for our understanding of how to formulate an appropriate response and, most importantly, keep residents in the county safe."