Commissioner has policing focus on Forest of Dean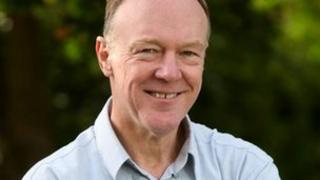 Residents in the Forest of Dean are being asked how they want their neighbourhoods policed.
The study comes after a survey showed people in the district were the least satisfied in the county with policing.
A random sample of people from Cinderford, Coleford, Newent, Lydney and Sedbury will be consulted.
Police and crime commissioner (PCC), independent Martin Surl, said: "We need to find what will make the Forest work for policing."
'Still trying'
One of Mr Surl's election pledges was to save Coleford police station which is set to close due to budget pressures.
"The most important part of my manifesto is to make the police more accessible - I made a particular point around Coleford police station.
"I tried to expand the building, I tried to purchase the old courts bit - unsuccessfully so far - but I am still trying," he said.
Other ideas include developing hubs at existing public buildings in Lydney and Cinderford where police stations have been closed down.
He said re-opening those stations would be too expensive but he would look at other ways to increase the policing presence.
"Within Lydney they need to access police and services and we're looking at developing a smaller facility, probably in the Belle Vue Centre [in Cinderford], or the fire station in Lydney to develop a small policing point.
"It's a case of where people can access the police. Do they see the police on the streets? Are they involved the schools? Do they know who their PCSO is? That's what we've got to work on."
There will be random telephone surveys but people can also call Gloucestershire police on 101 to take part.