Cotswold District Council review under way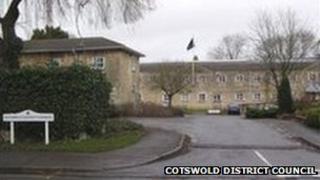 A proposal to reduce the number of councillors in the Cotswolds is being put out to public consultation.
Forty-four councillors currently run Cotswold District Council, which the Local Government Boundary Commission is proposing to reduce to 35.
Once the six-week consultation is over, the commission will move on to consider changes to the number, names and boundaries of the council's wards.
A second consultation will take place in September as part of the review.
Max Caller, chair of the commission, said they were inviting views on whether 35 councillors would be enough to take decisions effectively and represent the interests of all the district's communities.
"If you don't agree that Cotswold district should be represented by 35 councillors, we want you to tell us your alternative and why you think there should be more, or fewer, members of the council in the future," he said.
"Once we have taken a view on the number of councillors, we will re-draw ward boundaries to accommodate those elected members and we will ask local people to have their say during that process as well."