Illegal tobacco gang pleads guilty at Gloucester Crown Court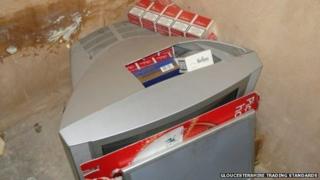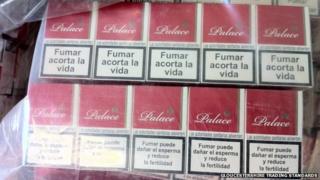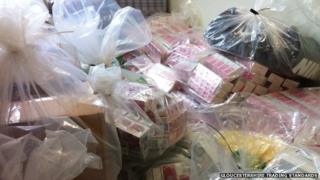 Six men have pleaded guilty to selling and supplying illegal and counterfeit tobacco.
At Gloucester Crown Court, the gang, from Gloucester and Coventry, admitted charges of selling counterfeit brands and products without health warnings.
Trading Standards said the haul, worth more than £120,000, was smuggled in from the Far East via Eastern Europe.
The products were sold from General Store in the city's Station Road, which is now under new management.
Trading standards officers seized more than 13,000 packets of illegal cigarettes and more than 2,000 pouches of illegal hand rolling tobacco.
The illegal products were hidden around the shop, including some which were found inside a hollowed out television set.
Ari Ahmed, from Coventry, pleaded guilty to seven offences related to the sale and supply of illegal and counterfeit tobacco.
At earlier hearings Ako Ahmed, from Coventry, Najmadin Karim, Haitham Mahmood, Jamal Mahmood and Blund Tofiq, all from Gloucester, pleaded guilty to similar offences.
Jane Houston, from Gloucestershire trading standards said: "This type of activity is undermining the local economic activity in Gloucester. It's taking business away from those traders.
"The money from those cigarettes isn't going into the Gloucestershire economy, it's not going into the public purse, it's going straight out of the country."
A warrant was issued for the arrest of Haitham Mahmood who did not turn up to court on Thursday.
The court was told he may have fled the country and he could be sentenced in his absence.
The men are due to be sentenced on 5 December.