Newent Southend Lane travellers challenge thrown out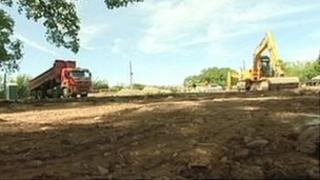 A challenge to a decision allowing travellers to remain on land in Gloucestershire has been rejected.
The High Court has now ruled a planning inspector's decision to allow 13 pitches on a meadow in Newent were "thorough and clear" and based on fact.
The challenge was brought by the Forest of Dean District Council which said it was disappointed with the outcome.
Four years ago the land was bought by the travellers who, without permission, moved on to it and started work.
They were later refused retrospective planning permission but appealed, which was successful after a public inquiry last February.
Council leader Patrick Molyneux, said the authority had believed it had good grounds for the challenge and now expected to take no further action.