Bogus social worker 'examined' baby in Quedgeley home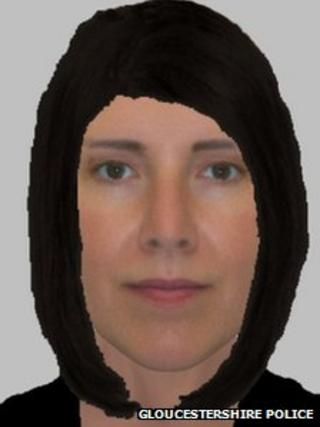 Parents have been warned to be extra vigilant after a bogus social worker called at a home near Gloucester and examined a baby.
The woman, who claimed to be from Gloucestershire Social Services, wore a fake ID and carried a black folder.
She told the woman from Quedgeley there were "concerns for the welfare of her four-month-old son".
The woman is described as white, in her late 20s, with dark shoulder-length hair, and about 5ft 7in tall.
'Very concerning'
Det Insp Andy Dangerfield said the woman, who visited on Wednesday afternoon, asked to carry out checks and listened to the boy's heartbeat with a stethoscope.
He added the woman did not have any physical contact with the baby.
"We don't know what the motivation for this was but clearly it is very concerning," Mr Dangerfield said.
"Do not let people in unless you are 100% sure who they are... if you are suspicious then call police."
A spokeswoman for Gloucestershire County Council said: "When a social worker calls at your house you will be shown an ID badge, and the reasons for the visit will be explained to you.
"If you doubt whether the visit is genuine, you should call Gloucestershire County Council on 01452 425000 and the visit will be verified."