Cash given to help repair Westbury church spire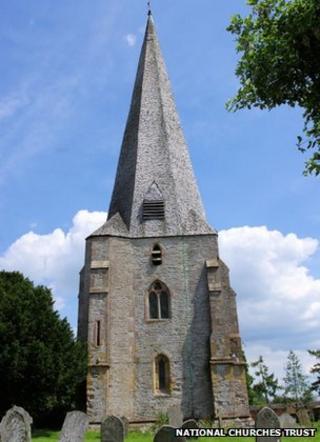 Westbury-on-Severn church in Gloucestershire has been given £40,000 to help repair its 13th Century spire, which was damaged by water.
The National Churches Trust has given the cash to St Mary, St Peter and St Paul to help fund urgent repairs to the 153 ft (46m) structure.
The spire, which dates from 1270, is made entirely of wood and is detached from the body of the church.
It is covered in 35,000 oak shingles which were last replaced in 1937.
Bruce Richardson, from the church's restoration committee, said: "Over the years the shingles have deteriorated, and many of them have disintegrated with age and the weather.
"We know the internal timbers lower down are perfectly secure but we have some doubts about the timber work at the top.
"We think some of that will have to be replaced."
Mr Richardson said further funding was still required to allow the repairs to take place.