Man 'killed ex wife and hid body'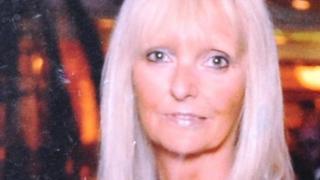 A man strangled his ex-wife and then hid her body inside a bed where it was left undiscovered for weeks, a court has heard.
Daniel Spencer, 59, is accused of killing Jane Wiggett, 57, at her home in Cheltenham last July.
Richard Smith QC, prosecuting, said: "There was something of a struggle. Jane Wiggett resisted, it seems, his attack upon her."
The trial opened at Bristol Crown Court earlier. Mr Spencer denies murder.
Hidden body
The defendant is accused of killing Ms Wiggett on July 24 last year.
"He put and left Jane's body lying in her own bed, positioned on her back. Her face was covered with a pillow, her quilt was then carefully put over her as if to hide the fact that she was dead inside," said Mr Smith.
The court heard how friends and family became concerned about her disappearance two days later after she did not turn up for appointments.
After looking around the property, they did not spot her body as it was so well-hidden, the jury was told.
But as time went on, their suspicions grew about her disappearance and she was reported missing on 15 August.
Officer discovered her body the following day.
Mr Smith said the pair had been married for 30 years during which time she had reported him to the police for grabbing her by the throat.
Although they divorced in 2005, they remained in contact and lived in the same area in the town.
A post-mortem examination found Ms Wiggett had been hit before her death, which was caused by strangulation.