Coleford murder suspect held for extra 36 hours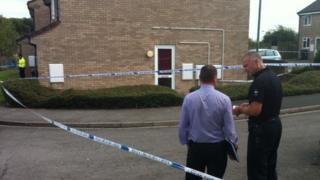 Police holding a man on suspicion of murder have been granted another 36 hours by magistrates to question him.
The 36-year-old man from Berry Hill was arrested over the death of a 44-year-old man in the Hillcrest Road area of Berry Hill near Coleford.
Detectives were called to the incident at 20:30 BST on Sunday and the area was cordoned off for investigation.
The victim was taken to hospital where he later died, police said.