Surprise £200k secures Gloucestershire day care centre's future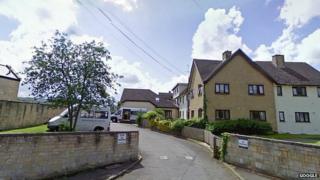 A "surprise" donation of £200,000 has secured the future of a day care centre for the elderly, in Gloucestershire.
Winchcombe Day Centre, near Cheltenham, received £35,000 per year from Social Services, up until March 2013 but was due to lose all its funding in April.
Now a "surprise legacy" from an unnamed benefactor will mean the charity can continue to operate.
John Gerrard, chairman of the trustees, said: "This has come as a complete but lovely surprise."
Set up in 1984, the centre provides care for elderly people three days-a-week.
'Extremely grateful'
But over the last two years, the charity has been facing a "serious financial shortfall".
"This legacy couldn't have come at a better time," said Mr Gerrard.
"This year, the centre loses all of its public sector funding and will have to find the entire £82,000 annual running cost itself."
Although the charity is unable to divulge the name of the local benefactor, Mr Gerrard said it was "extremely grateful for such generosity".