GCHQ summer 'spy school' seeks university recruits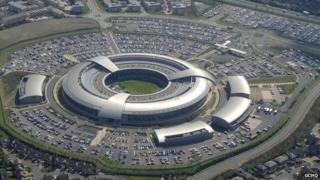 Intelligence agency GCHQ has launched a summer school as part of efforts to find new recruits.
The agency "needs to keep up" with advances in technology in order to expose threats to the UK, it said.
It is hoped the three-month programme, aimed at university computer science students, would inspire them to consider a career in intelligence.
Students will be taught cyber security, problem-solving and ethical hacking skills on the paid-for course.
An agency spokesperson said the new course would focus on "practical skills", with teams of students "building secure networks and trying to spot weaknesses in the other teams' networks".
The best-performing candidates may be offered job interviews.
"Our hope is also that they could be inspired to think about a future career with GCHQ doing work that makes a real difference in protecting the UK from a range of threats in cyberspace," the spokesperson said.
A GCHQ apprenticeship scheme for young people was launched in 2012.