Cotswold Country Park owners to pay £240k over teen death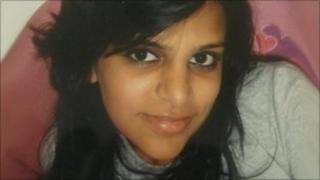 A company which runs a water park in Gloucestershire where a teenager drowned has been ordered to pay £240,000 in fines and costs.
Kajil Devi, from London, died after slipping under the water at Cotswold Country Park and Beach in 2010.
WM Active admitted failing to ensure the health and safety of the public - a charge brought by Cotswold District Council.
The company was fined £90,000 and told to pay costs of £150,000.
Kajil, who was 15 and could not swim, died at the park on 11 July 2010.
A four-day inquest in 2012 ruled her death was an accident.
The Cotswold Country Park and Beach forms part of the Cotswold Water Park on the Gloucestershire-Wiltshire border.