Cheltenham Town FC fan elected to club's board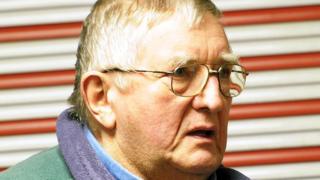 A football supporter has become a director of Cheltenham Town FC for the first time in the club's history.
Clive Gowing has joined the board using a £222,000 legacy given to the Robins Trust supporters' club.
The money came from lifelong fan Bryan Jacob who died in 2013 while serving as the trust's secretary.
On Thursday, members voted to use the money to accept a long-standing offer from the club for a permanent seat on its board of directors.
Mr Gowing - who is chairman of the trust - was elected by 83 votes to 11 and becomes a director with immediate effect.
He will attend his first board meeting on Monday.
In recognition of Mr Jacob's contribution to Cheltenham Town FC, the club says it plans to name a stand - as well as the supporters' player of the season award - in his memory.