Martin Counsell jailed for possessing stun gun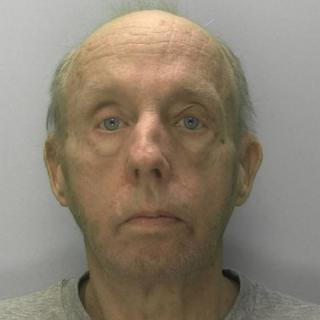 A man once imprisoned for making explosives has been sent back to jail after he was caught with a stun gun.
Martin Counsell, 57, of Brooklyn Road, Cheltenham, had bought the device, which was disguised as a torch, on eBay, Gloucester Crown Court heard.
Jailing him for eight months, Recorder Kevin de Haan QC said by possessing the weapon Counsell was "literally playing with fire".
In mitigation the court heard he wanted the parts to make a Geiger counter.
His lawyer read a statement saying Counsell's hobby was electronics and he had intended to reuse the stun gun components but added he "did not see it was a firearm and it had not been used".
Chloe Griggs, prosecuting, said the weapon "carried a 5,000 volt charge" but "was not in working order".
"He said it was listed on eBay as a 'self-defence torch'. He was aware it had a high voltage current. He said he bought it to build a Tesla coil and a Geiger counter [an instrument that measures radiation]," she said.
Counsell was jailed for two-and-a-half years in 2012 for making explosives he intended to use on his home to deter burglars.
As he was still under licence from that conviction Mr de Haan said he had "no option" other than to send Counsell back to prison.
He told the defendant it is "never pleasant to see a man of his age in court" but "you must have known you were doing something unlawful".