Isle of Wight student ferry fare price drop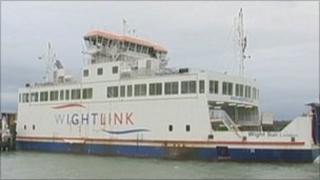 A Isle of Wight ferry firm has announced further concession rates for students travelling to the mainland, after criticism from passengers.
Wightlink had planned to stop a deal where Brokenhurst College students paid children's prices on the Yarmouth-to-Lymington service.
It would have seen a season ticket go up by about £600.
The company said the change would be delayed until September and rates would be lower than originally planned.
About 50 students travel to the New Forest College from the Isle of Wight and had been allowed a special concessionary rate.
Wightlink, which operates the crossing, said following "feedback" it decided to postpone the fare rises until September.