'Mystery' over mugged Southampton man's death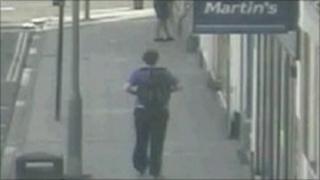 The circumstances surrounding the death of a man who was found in a stream weeks after he was mugged remain a mystery, an inquest has heard.
Shawn Williams, 42, from Woolston in Southampton, was found near Springford Road, Coxford, on 20 July.
He had discharged himself from hospital on 3 July after suffering head injuries in an attack in Northam.
The inquest heard there was no medical evidence to link the attack to the death. An open verdict was recorded.
Coroner Keith Wiseman heard that nine people were arrested during an extensive inquiry but all were released without charge.
Mr Wiseman added that it was not necessarily a final verdict if new information came to light.
'Problems on estate'
Police appealed again for anyone with information to come forward.
Mr Williams' mother also commended the police's inquiry during the inquest.
Det Sgt Simon Casey, from Hampshire police, said: "We relied on information from community.
"The community did provide information about problems on the estate and robberies on the estate.
"But no-one could provide that golden piece of information."
Mr Williams never made a complaint about the attack near Princes Park and left hospital before police spoke to him.
Police believe Mr Williams, of Victoria Road, was attacked as he walked through Northam estate between 0730 and 0830 BST on 3 July.
Officers also made an appeal on the BBC's Crimewatch show on 8 September.