Conwoman Alison Reynolds jailed over false ID fraud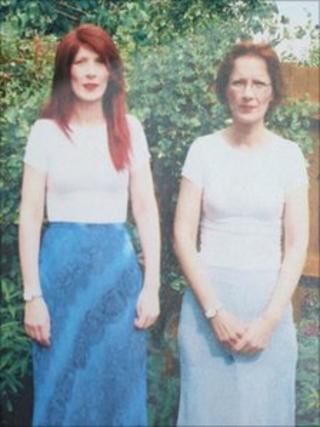 A 48-year-old woman who used 15 identities to steal £118,000 by falsely claiming VAT refunds has been jailed for a total of seven years.
Alison Reynolds stole the identities of work colleagues, friends and used a credit card in her mother's name to set up theatre companies over five years.
Southampton Crown Court heard she was arrested at the clothes shop she owned in Lymington in Hampshire in 2008.
She pleaded guilty in 2010 to forgery, fraud and cheating the public revenue.
Reynolds, of Seafield Road, Southampton, had previous convictions for dishonesty dating back to 1987 and had used 32 different names and 13 different dates of birth during her criminal career, the court heard.
'Dishonest fantasist'
Cairns Nelson QC, prosecuting, said the firms she set up across England were vehicles to commit fraud using false invoices to try to fool the authorities.
Mr Nelson described the offences from 2003 until 2008 as "breathtakingly dishonest", well-planned and complex.
"What's clear from this case is that the defendant is a dishonest fantasist," he said.
When police raided her clothes shop Belle Gray in Lymington, HM Revenue and Customs (HMRC) officers found passports and driving licences in a number of names and a photograph of her in two different guises.
They also discovered 'to do' lists with a reminder of 'VAT invoices to fake', and a letter on headed paper from one bogus firm that said one of her aliases had gone missing in the 2004 Boxing Day Tsunami.
One of the fake companies based in Manchester was called the Myths and Mirrors Theatre company.
She also set up one in Bristol called Plan B Theatre, Dreamweavers Theatre Company in Sheffield and Gossamer Web in Romsey, Hampshire.
'Private piggy bank'
Reynolds, who was born Virginia Povall in Amersham, Buckinghamshire, pleaded guilty in November to four counts of cheating the public revenue and four counts of forgery and fraud which included possessing a fake UK driving licence and a forged document to change her name.
Judge Peter Ralls QC told Reynolds she had used "the public purse as her own private piggy bank".
He said: "What stands out in this case is the quite extraordinary level of planning and preparation and the staggering level of dishonesty."
He jailed Reynolds for six years for the VAT fraud and forgery charges.
She was also jailed for a further 12 months, to run consecutively, for separate offences of perverting the course of justice by submitting a false declaration to try to avoid a parking fine issued in Nottingham in 2002 and breaching a restraining order.
She was also disqualified from being a company director.