E-fit shown after man stabbed in Southampton park row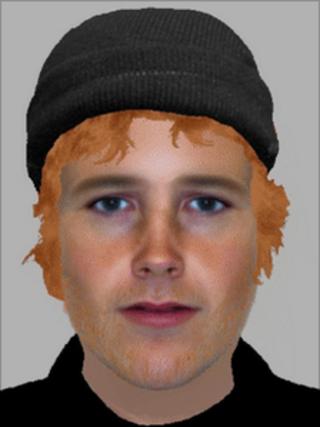 An e-fit has been released by police after a 53-year-old man was stabbed in the back during an altercation in a Southampton city centre park.
The victim, from the local area, was walking through East Park when he became involved in a row with a stranger on Sunday afternoon.
The attacker then used a sharp implement to stab the man in the lower back, police said.
He was treated for his injuries at Southampton General Hospital.
The stabbing happened by the exit of Park Walk, near the gates which lead to the park, and the attacker ran off through the park towards New Road.
Police said it was an "unusual" and "seemingly motiveless attack".
The offender is described as white, aged about 25 to 30, 5ft 11in to 6ft tall and of medium to heavy build.
He also had a ginger beard and was wearing a dark tracksuit top and bottoms and a black woolly hat or cap.
Police have appealed for witnesses.