Fears Hampshire cuts could leave national parks without transport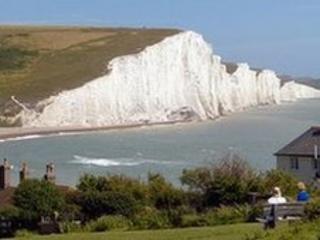 Cuts to bus services in Hampshire could leave its national parks without evening and weekend transport links, the South Downs Society has warned.
The County Council is trying to cut its bus subsidies by £2m in a bid to meet a £55m funding gap for 2011-12.
The South Downs Society said reducing transport could prevent many of the 39m individual visitors annually from reaching the national park.
A final decision on which routes will be cut is expected in July.
Jacquetta Fewster, director of the South Downs Society, said: "National Parks are for all to visit and enjoy and are funded nationally by the taxpayer.
"It would be a tragedy if the enjoyment of this special place was denied to all but those able to drive into and through the Park with all the added noise and pollution that will generate."
The Society wants to see proposals for a network of bus services leading into the park and to major towns and villages.
Among the routes under threat from cuts are the 37 and 38 buses linking Alton and Havant; the 69 Winchester to Fareham bus and the 76 Petersfield to Winchester service.
Hampshire councillor Mel Kendal said: "Decisions on services are a matter for commercial bus operators but we aim to ensure that communities, which currently have access to public transport, are not left without any form of passenger transport service at all following the review."
The council has said essential journeys, such as health or local shopping should be priorities with work and education.