Southampton car wash fire 'was arson'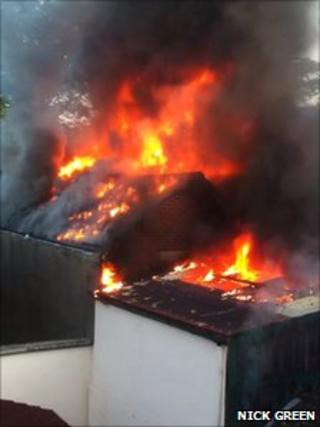 A major blaze at a car wash which sparked an early-morning evacuation was started deliberately, detectives believe.
The fire was started at Southampton Car Wash, near St Mary's Street, before spreading to shops at the rear on 21 May, between 0400 and 0530 BST.
About 30 residents were evacuated along with local traders who were beginning to set up nearby market stalls.
Police are treating the fire as arson with intent to endanger life.
A number of witnesses who were spotted close to the scene are being urged to come forward with possible information.
Witnesses who were close to the scene of the fire are urged to come forward who may hold vital clues.