Man suffers serious injuries in Romsey fight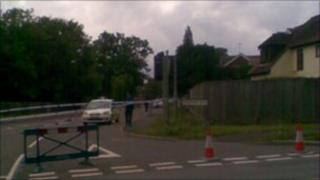 A man suffered serious head injuries during a fight involving about 12 people in Romsey.
Police and an ambulance were called to Cupernham Lane about 0100 BST where the 28 year-old from Southampton was found with serious head injuries.
He was taken to Southampton General Hospital where his condition is described as "serious but stable".
An 18-year-old Romsey man was arrested on suspicion of causing grievous bodily harm with intent.
Cupernham Lane was closed while officers carried out a forensic search.