Man charged over Romsey fight that left victim injured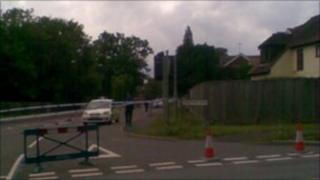 A teenager has been charged with GBH with intent in connection with a fight involving 12 people in Romsey that left a man with serious head injuries.
Police and an ambulance were called to Cupernham Lane early on Saturday where the injured 28-year-old from Southampton was found.
The 18-year-old, also charged with assault occasioning actual bodily harm, is due before Southampton magistrates.
Police warned online comments about the incident may constitute a crime.
Det Insp Toby Elcock, of Hampshire Police, said: "We are aware that a lot of information has appeared on social networking sites over the weekend and some of this information is speculative and misleading.
Threats to lives
"We would therefore urge anyone who has any information about the incident to contact us and refrain from speculation on the internet.
"It's far better they contact us about what they know, or any concerns they have, and should also be aware some comments we have seen may constitute a criminal offence. Where threats to people's lives have been made, these will be thoroughly investigated and could lead to that person being arrested and prosecuted."
The victim's condition at Southampton General Hospital is described as "critical but stable".
Two other men, both aged 18, who were questioned in connection with the incident, have been bailed.
Anyone with information is asked to contact Hampshire Police.