Solent coastguards warn about blocking distress channel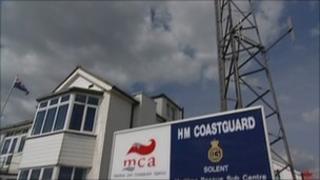 Coastguards are warning sailors in the Solent that inadvertently transmitting on a radio distress channel is putting lives at risk.
They say problems are caused by faulty equipment or transmit buttons left on.
A small boat blocked the emergency Channel 16 during the Round the Island Race in June when the service dealt with 77 incidents in 10 hours.
Watch officer Gary Hall said: "It's very important if others are trying to call for life-saving assistance."
While emergency calls direct to the Coastguard can be made by mobile phone, distress calls on VHF radio have the advantage of being heard by other nearby shipping.