Men bailed over death of Winchester man Stuart Horsman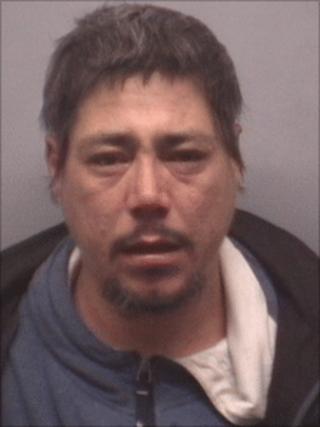 Two men arrested over the death of a man who fell ill at a Hampshire railway station, have been bailed.
Police believe Stuart Horsman, 34, may have been assaulted days before he became ill at Winchester station, on 3 August.
Tests showed he died of internal bleeding in hospital, later that day.
The men, aged 58 and 34 and from the Winchester area, were released on Sunday night after being questioned at separate police stations.
The 58-year-old was bailed until 8 November while the 32-year-old was bailed until 15 November.
Extensive questioning
Officers were at the railway station on Friday to appeal for information from rail commuters.
They have carried out leaflet drops and house-to-house inquiries in Winchester over the past three days.
Detectives are urging anyone with information about Mr Horsman, who they describe as "very well known in the Winchester area", to contact them.
It is believed he may have been assaulted some time between Monday 25 July and Wednesday 3 August.
Det Ch Insp Dick Pearson, of Hampshire Police, said: "We have questioned two suspects extensively over the weekend about the possibility that Mr Horsman could have been assaulted in the days before he died. There are several lines of inquiry that we will continue to pursue while these men are on bail.
"We know Mr Horsman was regularly seen with friends in the underpass that runs from the taxi rank outside the station, underneath the railway itself, and out to Stockbridge Road."
Anyone with any information is asked to contact Hampshire Police.