Southampton teenager 'sorry' for Facebook riot messages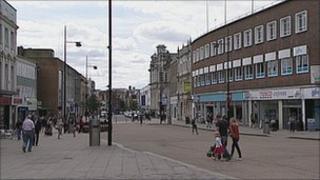 An 18-year-old from Southampton has apologised for setting up a page on Facebook appearing to organise a riot in the city.
He was held overnight on Tuesday on suspicion of attempting to incite violence.
He was released without charge when police were sure "his intention was not to cause a riot" and he apologised for his "stupid and immature" actions.
Police have also warned against copycat anti-social behaviour.
The apology, released through police, continued: "Even though I never wanted to start a riot, by creating a page about one I could have incited one. So for that I'm sorry. I know the rioting is a big fear everywhere and didn't think about the negative side of my poor idea and how people felt."
Hampshire Police said it was aware of threatening social media messages and would "track down" those responsible.
The force had told residents via Twitter and Facebook to "stay calm".
Hundreds of residents tweeted about the rumours of disorder in Southampton, following on from rioting in London and other English cities.
Policing strength
No incidents of violence or disorder were reported in Hampshire overnight despite the threats on social media sites.
Some shopkeepers in Southampton's city centre closed their shutters on Tuesday afternoon amid unfounded rumours of trouble, but they were soon reopened.
Hampshire Constabulary also sent officers to assist the Met Police with the rioting in London.
Det Ch Supt Karen Manners said the deployment of officers to the capital would not affect policing strength across Hampshire and the Isle of Wight.