Terry Booth recovery driver death crash inquest resumed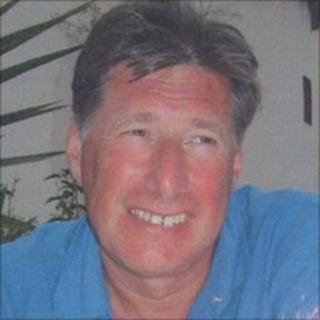 An inquest has resumed into the death of a recovery truck driver who was killed while trying to restart a car near Ringwood in Hampshire.
Terry Booth, 58, from Ferndown, Dorset, died when he was hit by a car along the A31 at Poulner Hill in June 2008.
The hearing in Southampton is examining whether he had the right equipment to park his truck in a safe position.
The driver of the Chrysler car which hit him was jailed in 2009 for causing death by dangerous driving.
Susan Lowe, 64, of Leeds, West Yorkshire, had probably fallen asleep at the wheel of her car and ploughed into the broken-down Peugeot which Mr Booth was working on, the jury at her trial heard.
Hazard lights on
The car was on a grass verge next to the road and Mr Booth, who worked for the Boarhunt recovery company, had parked his truck partly on the verge and partly on the road.
The central issue being examined by the inquest is whether Mr Booth's decision to park in front of and alongside the broken down car - rather than behind it - was influenced in any way by the equipment that was available to him.
The inquest heard all the evidence suggested Mr Booth did not have a portable battery jump-start pack, but that he did have 7.4m (24ft) long jump that had to be plugged into his truck.
One Boarhunt employee, Del Morton, told the inquest fixed leads would not have reached if the recovery truck was parked several car lengths behind the broken down vehicle.
He said given that the Peugeot was on the verge he would have parked in the same position that Mr Booth had.
Damian Ayling, Boarhunt's training co-ordinator, said the Peugeot's positioning posed a lower risk because it was on the verge.
At the time of the collision, which happened at night, all the recovery truck's hazard lights were working.
The trial of Lowe had been told that the scene was "lit-up like a Christmas tree".
She denied the charge, saying she was "dazzled by the lights", but the prosecution said she "took no evasive action whatsoever; did not apply her brakes; did not swerve" because she "was unconscious at the wheel".
The inquest continues on Thursday.