Waste-to-energy plans at Selborne brickworks refused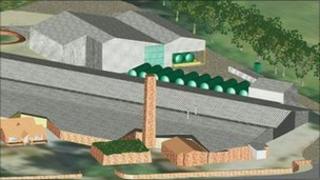 Plans to build a waste-to-energy plant at a Hampshire brickworks have been rejected by a planning inspector.
Owner Patrick Benham-Crosswell wanted to build the anaerobic digester to create methane gas to fuel Selborne brickworks.
The plans included lagoons, a feedstock handling building and gas conditioning unit on the two hectare site.
The machine was expected to turn about 22,000 tonnes of food waste and manure every year into green energy.
Planning inspector, Isobel McCretton concluded the proposed plant would have a number of advantages providing a renewable source of energy for the brickworks derived from waste which would otherwise go to landfill.
But she added there was "insufficient evidence the brickworks would be viable to fully justify development in the countryside".