Bestival: Isle of Wight festival gets going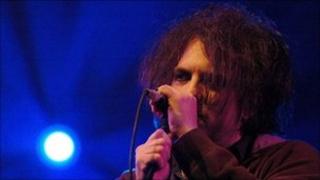 Revellers have begun arriving on the Isle of Wight for the Bestival music festival.
About 50,000 people are expected at Robin Hill Country Park, near Newport, for the four-day event.
Festival-goers have been warned that the sale of legal highs is banned on the site and organisers are taking a "zero-tolerance" approach.
Police will also offer free breathalyser tests to people who are unsure if they are safe to drive home.
Preparations on the extended camp site were delayed on Tuesday because of high winds but organisers said the campsite would open at 12:00 BST on Thursday as planned.
Isle of Wight Council said traffic delays were expected in the area until early evening on Tuesday 13 September.
Congestion is expected in Downend Road, Mersley Downs Road, Briddlesford Road, Long Lane and Sandown Road.
Police said drugs dogs would be on duty at the entrance of the festival, while low-key patrols would monitor the extended campsite.
The force said a student was caught at last year's festival with illegal drugs worth more than £2,000 and was later jailed for three years.
Officers also said anyone trading in counterfeit wristbands would be arrested.
Acts performing at this year's festival include The Cure, Bjork and Pendulum.