Hair care firm Wella closes Basingstoke head office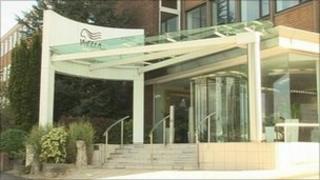 Hair care company Wella is to close its Hampshire head office after 44 years in the county.
The site in Basingstoke will close in November 2011.
All 100 staff have been given the opportunity to relocate, the company said, although some are expected to take voluntary redundancy.
Staff will be redeployed to Procter and Gamble (P&G) sites - Wella's parent company - in Bournemouth in Dorset, London and Weybridge in Surrey.
From September, customer services and accounts departments will join a P&G Customer Service team based in Bournemouth.
Technical staff will be based at the existing training academy in Mortimer Street, London.
The remaining head office roles will move into the P&G UK head office in Weybridge from 7 November.
The Basingstoke site will be sold.