Future uncertain for cold-case sexual crime team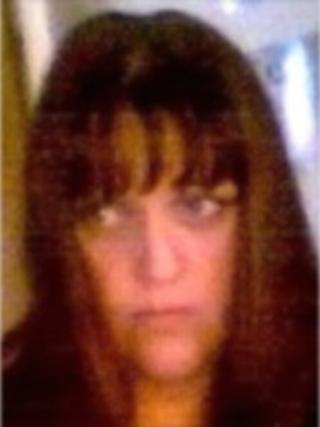 A police cold-case team which caught a rapist three decades after he attacked a teenager faces an uncertain future amid financial problems in the forensics service.
Operation Galaxy, Hampshire police's unit dedicated to solving undetected historical serious sexual crimes, is on hold until the force finds out what is to become of the Government's Forensic Science Service.
The Galaxy team's successes since it was set up last year included the conviction of rapist Philip Andrew who attacked Sharon McKerracher in Portsmouth in 1982.
Ms McKerracher said: "Andrew would never have been caught if it wasn't for Operation Galaxy."
Ms McKerracher had left her home town of Grimsby, Lincolnshire, aged 19, and moved south to Portsmouth in search of work.
She was attacked as she walked alone down an alleyway after a night out with friends.
Ms McKerracher, who has waived her right to anonymity, said: "He jumped on my back with his right arm around my neck, holding a knife. He said 'If you don't move I won't kill you'.
'Sheer horror'
She recalled how her attacker then began kicking and punching her.
"I remember all the blood. I was face down. He said, 'Give me 20 minutes to get away, or I'll kill you'."
She managed to crawl out of the alleyway and raised the alarm at a guesthouse.
"I remember an old gentleman's face looking over and the sheer horror on his face. I must have looked like a Halloween mask," she said.
Andrew, from Portsmouth, was arrested shortly afterwards but was released after providing police with an alibi.
The crime remained unsolved until Operation Galaxy reinvestigated the case almost 30 years later.
Andrew was arrested again last year after police carried out forensic testing on DNA swabs taken from Ms McKerracher.
The test found a one-in-a-billion match to Andrew's DNA.
As a result Andrew pleaded guilty to rape and was jailed for 13 years at Winchester Crown Court in February.
Ms McKerracher said: "I had to go to court and look at him. He's a pathetic old man but the damage he's done... "
Andrew is one of four rapists now serving a prison term as a result of Operation Galaxy.
Set up in 2010, the team went back as far as records allowed, to 1980, and reviewed more than 3,000 cases.
Two other people have been charged and are awaiting trial for sexual abuse on children in Hampshire during the 1980s, while another man has been charged in connection with a rape in Southampton in 1996.
Advances made at the Forensic Science Service (FSS) in DNA allowed the Galaxy team to solve the historical crimes.
In 1994 the FSS pioneered a world first - the ability to identify DNA profiles from old and degraded materials. Scientists could provide a one in 50 million match and this paved the way for the world's first DNA national database a year later.
Losing £2m
The database contains almost five million samples and is growing by up to 50,000 new samples every month.
But the FSS will close in March 2012 because it is losing about £2m a month.
As a result, most forces have begun moving their forensics to commercial providers. This led to the Galaxy team being suspended in September.
With pressure on the Government to reduce the national debt, some observers argue that solving historic crime is not a priority.
But Det Con Lynda Cussons, who was Ms McKerracher's case worker in Operation Galaxy, disagrees.
"We've put behind bars a very violent and nasty man who after the attack on Sharon went on to commit further offences," she said.