Anger over release of Portsmouth paedophile Tracy Lyons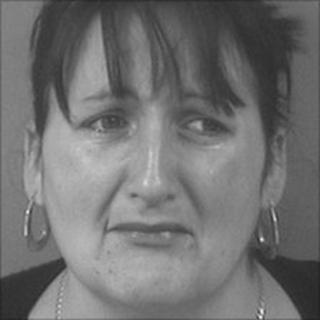 A children's charity has expressed anger after a female paedophile was released from prison nine months after her conviction.
Tracy Lyons, of Hampshire, was jailed for four years in January, but because of time spent on remand she was released after two years in prison.
Kidscape said the early release was a "betrayal of the victims".
Lyons, 41, from Portsmouth, was part of a paedophile ring led by Rochdale ringleader Colin Blanchard.
Others in the group were Plymouth nursery worker Vanessa George, Tracy Dawber, of Southport, and Angela Allen of Nottingham. All were jailed.
Mother-of-nine Lyons pleaded guilty to assault of a child by penetration, sexual assault of a child under 13, causing a child under 13 to engage in sexual activity and three offences of distributing indecent photographs of a child.
'Betrayal of victims'
Sentencing her at Bristol Crown Court, the judge, Mr Justice Royce, said the crimes were "disturbing" and "despicable".
He sentenced her to seven years in total - consisting of four years imprisonment, of which she would only serve two years, and five years on licence.
She was also banned from working with children for life and placed on the sex offenders register.
Claude Knights, of Kidscape, said: "This early release is a betrayal of the victims and their families whose suffering will continue for years."
A Ministry of Justice spokeswoman said: "We do not comment on individual prisoners.
"Public protection is our first priority, which is why serious sex offenders released from prison are closely supervised by both the Probation Service and the police, and why they must adhere to a strict set of controls and conditions.
"Where an offender breaches their licence conditions, they would be liable to be recalled to custody.
"In addition, sex offenders are subject to the notification requirements under the sex offenders register, if they fail to comply they may be subject to a further five years imprisonment."
The spokeswoman explained that under the Criminal Justice Act 2003 offenders given a determinate sentence serve half their sentence in custody and half in the community.