Birthday celebrations for 109-year-old island woman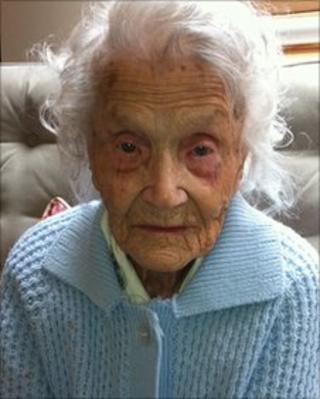 One of the Isle of Wight's oldest residents has celebrated her 109th birthday.
Ursula Sawers from Bembridge said her formula for her long life which has spanned over two centuries was a "content mind".
Born in Kent in 1902, when Edward VII was King, she is the last survivor among five sisters.
Celebrating with champagne and cake, she said: "Be happy with what you've got, don't keep striving for more."
Mrs Sawers, who lives at the Inver House Residential home, remains active and independent. She lives in the care home with her treasured 16-year-old long-haired ginger tabby cat, Sandy.
Mrs Sawers spent her career as a nanny and carer, and married in 1934.
The couple had no children and retired to the island from Kent.
"I've lived as comfortably as I can," said Mrs Sawers.