Body found in Hampshire thought to be Leanne Turnbull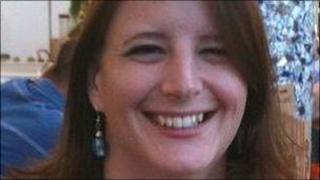 A body found on farm land in north Hampshire is believed to be that of 34-year-old Leanne Turnbull.
She was last seen at 1st Gear Cycles bike shop in Alton on the morning of 14 September.
Hampshire Constabulary was called to the area of land near Neatham by members of an organised pheasant shoot on Wednesday.
The death is not being treated as suspicious. Miss Turnbull's family has been informed.
A police spokesman said Miss Turnbull's family and partner expressed their thanks to members of the public for their help and support but requested they be "left alone by the media during this difficult time".
Miss Turnbull, from Stubbs Road, Basingstoke, had been staying at her partner's house in Alton before going missing.