Police bank robbery shooting document 'lost'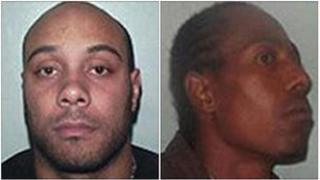 A key document, which recorded Metropolitan Police tactical decisions on the day two robbers were shot dead in Hampshire, has gone missing.
Mark Nunes and Andrew Markland were shot by police marksmen during a bank raid in Chandlers Ford in 2007.
The inquest, in Winchester, heard the document was given to the Independent Police Complaints Commission (IPCC) on the day of the shooting.
The inquest is relying on a photocopy with some pages missing.
The inquest jury at Winchester Crown Court heard that the police watchdog had been unable to find the document.
The officer who wrote it, who is giving evidence anonymously, was the tactical advisor during the police operation.
He said he was unlikely to have made any entries on the missing pages but would not know for certain without seeing the original document.
The officer, known in court as Whiskey 20, said IPCC investigators had been surprised when he handed over the original document on the day of the shooting.
Previously the court heard that Nunes, 35, and Markland, 36, both from London, were shot as they held up a G4S van at a branch of HSBC in September 2007.
Officers were lying in wait for the pair but had not arrested them earlier because of a lack of evidence.
The jury was shown police footage of Nunes being shot as he pointed a gun at the head of a security guard.
Central Hampshire coroner Grahame Short told jurors Markland then appeared to pick up the gun before being shot by another marksman.
Post-mortem examinations found Nunes died from a high-velocity gunshot wound to the chest which exited through the neck and Markland died from two separate high-velocity gunshot wounds to the chest.
The inquest continues.