Hampshire doctor 'put patients at risk' by not having flu jab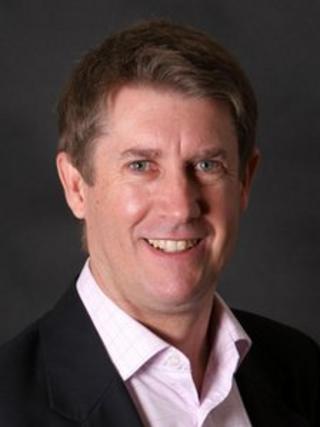 A doctor at Lymington New Forest Hospital in Hampshire has admitted he put patients at risk by failing to have a flu jab last year.
Dr Peter Hockey, a consultant chest physician, fell ill and believes he gave a pregnant colleague swine flu.
Dr Rachel Anderson had also not been vaccinated. She recovered after taking Tamiflu and gave birth to a healthy girl.
Dr Hockey said he had still not recovered from the illness.
The 46-year-old, who has asthma, was hospitalised with severe flu over Christmas last year and had five months off work.
Dr Hockey said: "I've lost almost a year of my life to flu.
"I infected a pregnant colleague and put her unborn baby's life at risk."
He said he was "angry and slightly embarrassed", as his flu had been "completely preventable".
'Lives at risk'
As an asthma sufferer and an NHS health worker, he was eligible on two counts for a free jab.
He hopes by sharing his story, he will encourage others to make sure they have their flu jabs.
Dr Anderson, 37, who is also a chest physician, said she had not had the jab despite being pregnant, as she had been vaccinated the year before.
"I was really lucky. When I found out I had swine flu I was given Tamiflu straight away," she said.
"There were nine deaths of pregnant women from swine flu last year."
Only half of those aged under 65 and considered by the NHS to be at risk because of existing medical conditions, protected themselves with a flu jab last year.
Of the 602 people who died with flu in the UK last winter, 70% were aged between 15 and 64 years old.
Dr Hockey said: "As a doctor and someone with asthma I was offered the vaccine more than once, but didn't bother.
"I thought it was something for patients, not clinicians and was completely ignorant to the fact I was putting my life and my patients' lives at risk."
Pregnant women, people with compromised immune systems, asthma or heart problems, carers and all NHS staff are eligible for the free flu jab as well as people aged 65 and over.